Sometimes just sitting and reading a well-written book can calm us and give us space to relax and enjoy. Here are a few of our favorites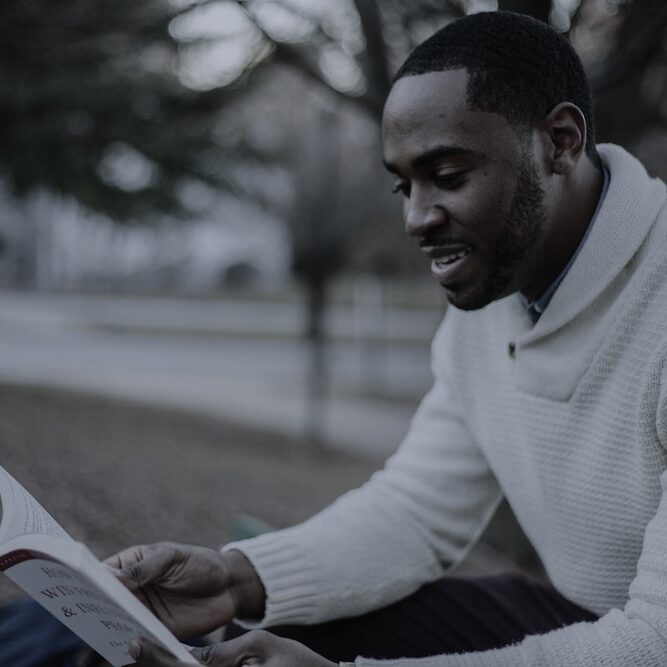 Self Esteem by Matthew McKay – a comprehensive guide that uses proven cognitive techniques for talking back to the self-critical voice inside you.
Self Compassion by Dr. Kristin Neff – More and more, psychologists are turning away from an emphasis on self-esteem and moving toward self-compassion in the treatment of their patients—and Dr. Neff's extraordinary book offers exercises and action plans for dealing with every emotionally debilitating struggle, be it parenting, weight loss, or any of the numerous trials of everyday living.
Mental Health Through Will-Training by Dr. Abraham Low – outlines an effective four step cognitive method for achieving mental wellness through any of life's trivialities.
The Power of Now by Eckhart Tolle – a guide to spiritual enlightenment that helps us see the mental angst associated with time and teaches us to be more present.
The Unapologetic Guide to Black Mental Health: Navigate an Unequal System, Learn Tools for Emotional Wellness, and Get the Help You Deserve by Rheeda Walker – An unapologetic exploration of the Black mental health crisis—and a comprehensive road map to getting the care you deserve in an unequal system.
Black Mental Health Matters: The Ultimate Guide for Mental Health Awareness in the Black Community by Arren Snyder, LMFT – Because of a legacy of oppression, black people have a unique relationship with trauma, depression, anxiety, as well as many other issues. Therefore, to truly understand black mental health, a unique education is required.
Journey Into Healing: Awakening the Wisdom Within You by Deepak Chopra, MD – We learn what we think and feel can change our biology. We learn to go beyond self-imposed limitations and seek that place inside ourselves that is one with the infinite intelligence.
Radical Acceptance: Embracing Your Life with the Heart of the Buddha by Tara Brach, PhD – The name says it all.